Is Verizon One Talk a Good and Reliable Phone System?
Clients sometimes ask me, "Is Verizon One Talk a quality phone system?" The short answer is this: it depends. For some businesses, Verizon One Talk is a very practical solution. If you have less than ten employees, operate in a small, basic office environment, require simple phone system programming, and can install the phones without much help or concern over downtime, Verizon One Talk will probably be suitable to meet your needs.
However, if you have a larger business that truly relies on your phone communications and needs to rely on outsourced specialists for your telecom needs, there are shortcomings to be aware of in the Verizon One Talk solution, and you should keep reading.

0:02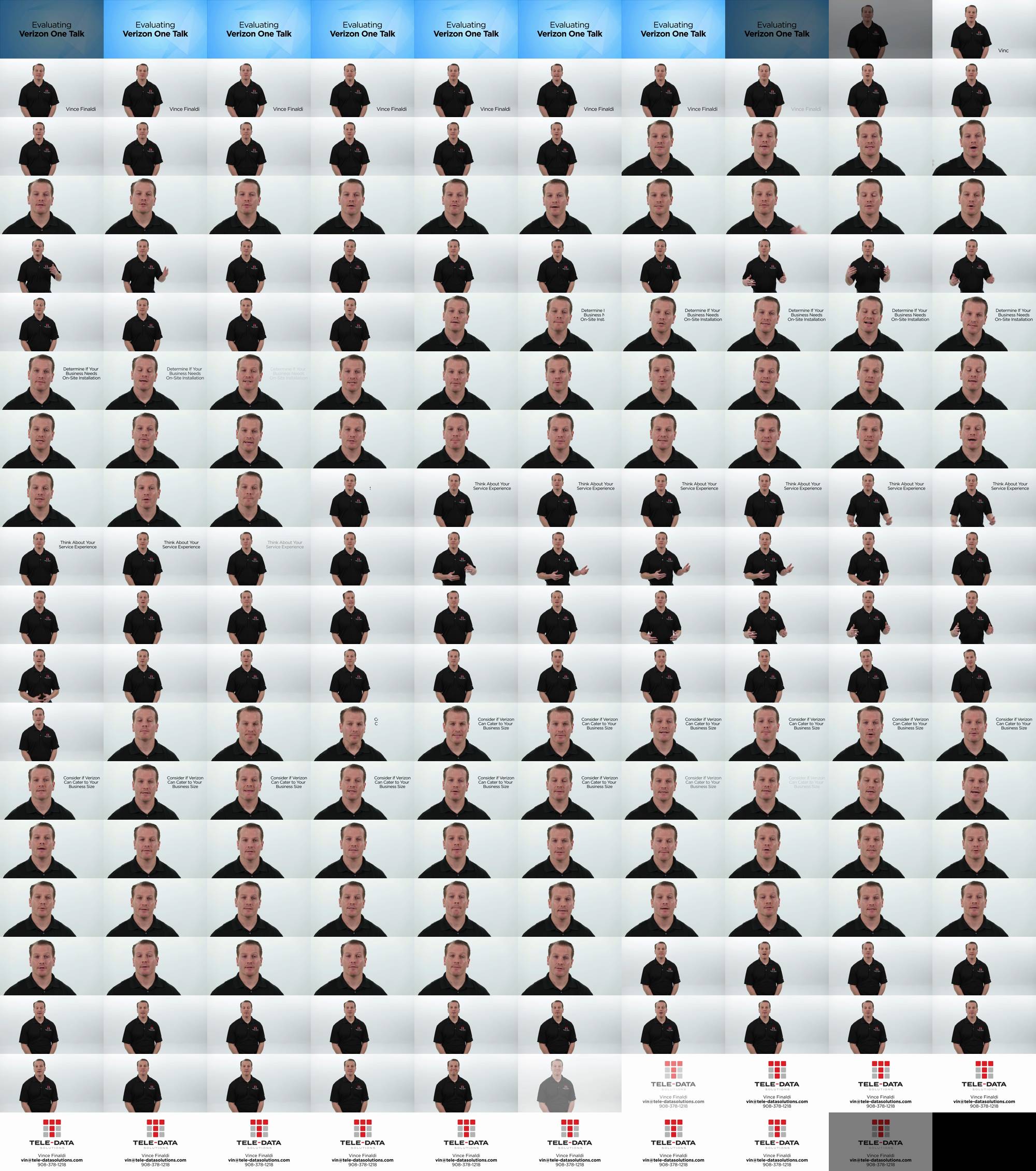 Verizon One Talk Strengths
The potential advantages of this program include the following:
A small business can switch to a cloud-based phone solution with One Talk fairly quickly. This includes easily acquiring the necessary phone technology and porting out your phone numbers within a couple of weeks. It's not that difficult of a system to buy.
Current Verizon wireless customers can add this service to their existing cell phone statement, so they don't have to deal with other invoices. All One Talk phone-related charges can come through one portal and on the same invoice as your wireless phone statement.
In terms of cost, the service primarily increases a user's recurring monthly service fee by roughly $25 per user per month, which is industry standard. There are one-time options, as well as monthly options to avoid up-front fees and to acquire the installation and hardware. One auto attendant and one hunt group are included, but if you require additional ones, your monthly payment will increase by $20 per extra service.
Comparable Phone Feature Set
For a small business with basic needs, the phone features offered through Verizon One Talk are roughly comparable to what most other VoIP providers offer. Verizon One Talk does offer a mobile application that has been improved since its launch in 2016. The IP phones they offer are Yealink, which have been around for years in the VoIP market.
Verizon One Talk Weaknesses
The potential disadvantages to choosing a Verizon One Talk solution include the following:
Potential Phone Call Quality Issues
With One Talk, Verizon has been recommending Yealink wireless IP phones for their solution. This was to avoid installing or reusing wiring infrastructure. Because a Yealink IP phone is wireless, the phone won't be connected with an actual cable, meaning you have to run your phone system over your existing wireless network.
Over a wireless IT environment, these kinds of phones are prone to questionable call quality, including jitter, echo, and general voice problems. Voice is real-time transport protocol, known as "RTP." RTP can become especially problematic if your IT environment or office layout is not conducive to perfect wireless technology.
With Verizon One Talk, you'll need to rely heavily on your third-party IT vendor, IT hardware design, and wireless network, so if you have trouble connecting to the Internet through thick walls or if you can't get a signal when you're too far away from your wireless router, this could add up to big problems for your phone system.
IP Phones Are Not Reusable
Your Yealink IP phones are the only phones compatible with One Talk because they're registered on the Verizon wireless network. If you're unhappy with One Talk for any reason and decide to switch, the Yealink phones you just invested in will not be reusable on any other provider, meaning you'll have to get new phones from another company.
New Product to the Market
Verizon One Talk has been on the market less than two years, and, as with any new service, it has gone through some serious growing pains while working out all the kinks and bugs within the system and during post-install support.
Because One Talk is a relatively new offering within the Verizon organization, getting helpful support could also be difficult. Sales reps and customer service will be coming up against new issues and new problems, which could mean resolution of your issue will take longer than desired. It could even potentially mean downtime where you can't make or receive calls.
Immature Desktop Software
If your business has even relatively sophisticated phone-related software needs, this system and software might not adequately address those needs. Verizon One Talk does not currently offer call center software technology. Of course, this might change over time.
The sales reps offering Verizon One Talk are most often comfortable and experienced in the wireless realm (cell phones, tablets, and monthly plans), and they are much less focused on advanced corporate phone systems. This means they aren't as likely to be equipped to answer your questions, especially when it comes to the installation component, or to provide significant insight from past experience.
These reps are also not specifically trained in how to understand your company from a deeper call flow perspective. Understanding and recommending call flows impacting your clients and employees is a complicated issue. If your business has any real telecommunication needs, you want someone with expertise handling your case. This lack of specialized knowledge often leads to important details getting glossed over in the sales process.
Unlike reps from other VoIP providers, Verizon reps aren't likely to conduct multiple interviews with employees at a client's site, and they're even less likely to perform a call flow assessment to identify current phone problems.
In short, it's unlikely a Verizon rep will invest the discovery time necessary to understand your problems on a deeper level. (Remember, though, if you only have five to ten phones, you might not need this kind of attention anyway.)
Subcontracted Installation and Programming of Your Phone System
Perhaps the biggest potential issue here is that Verizon subcontracts out the installation process and programming of equipment. Some subcontractors even handle end user training.
The quality of your training and install rests in your subcontractor's hands, and you don't get to vet—or even meet—this person beforehand. Rather, you must be willing to trust (sight unseen) whatever subcontractor Verizon assigns to your office. That means the first time you meet the team installing your system is the actual day of install, which means a lot of information might get lost in the process. If you get a good subcontractor, this process could be seamless; if you get an inexperienced one, it could be harmful to your business. But you won't know which you got until your system is already installed.
If you switch to One Talk and then aren't happy with your call quality, onboarding process, or any other phone-related issue, it's often too late to back out. Make sure you thoroughly investigate this system before jumping aboard. There are lots of online reviews and firsthand accounts of actual businesses who've used One Talk, so there's no shortage of information about the service.
Conclusion
If you're in a really small office environment (say, ten users or less), you have a solid wireless router, you're looking for a more affordable up-front way to get a cloud-based phone solution, and you're comfortable with having your installation, programming, and end user training subcontracted out, consider looking further into what Verizon One Talk has to offer. In this instance, it could make a lot of sense for your company.
If you're a larger business with ten or more employees, however, you start to risk having issues with your real-time communication, due to the sensitivity of wireless. In this case, it's definitely worth your time to check out as many online reviews of One Talk as you can find in order to determine if the service is truly a good fit for you.
For more information or questions, feel free to contact us today.
By Vincent Finaldi
Vice-President, Tele-Data Solutions
E-mail: vin@tele-datasolutions.com | Direct Line: (908) 378-1218
What brings me satisfaction is meeting with New Jersey–based businesses and genuinely helping them solve communication and business problems. As someone who has lived in New Jersey my entire life, I love working and playing here. I live in Morristown with my wife, Lisa, and root for the New York Giants.