Is Verizon One Talk a Good and Reliable Phone System?
Cloud phone systems make it easy for businesses to streamline their communications. By switching to the cloud, organizations can increase productivity by up to 20%,1 so it's no surprise more business leaders are looking into affordable cloud-based options like Verizon One Talk.
However, there isn't a quick answer to whether Verizon One Talk would be a quality phone system for your business. Whenever a client asks me if they should use this service, I have to give them the same answer: it depends.
For some businesses, Verizon One Talk is a practical solution. This might be the right cloud phone system if your company:
Has less than ten employees.
Operates in a basic office environment.
Requires simple phone programming.
Can install phones without much help.
Isn't concerned about downtime.
However, if you have a large business or depend on outsourced specialists for your communications, Verizon One Talk may have several shortcomings. Check out our video below to learn more about using Verizon One Talk for your cloud phone system.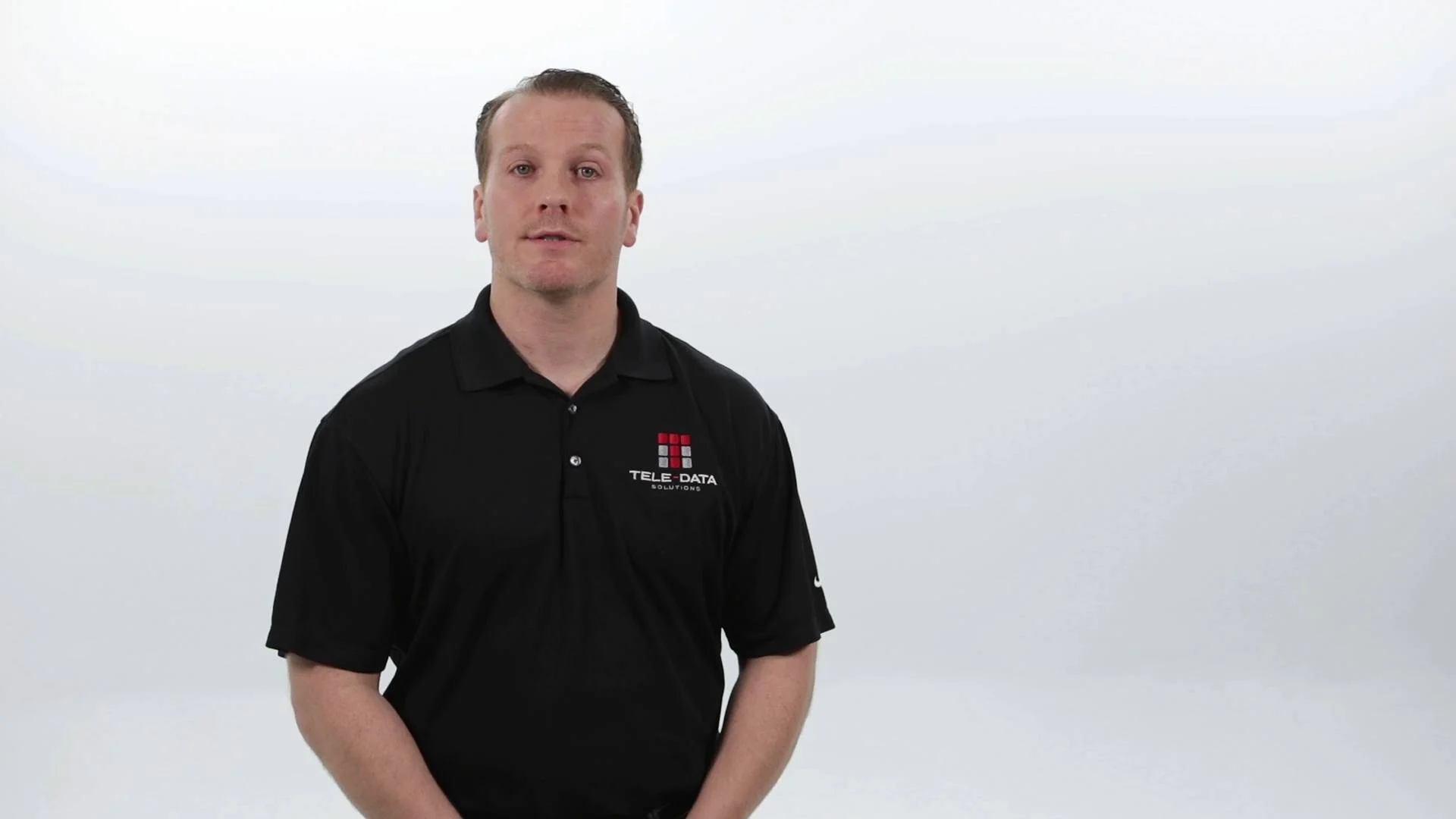 2:01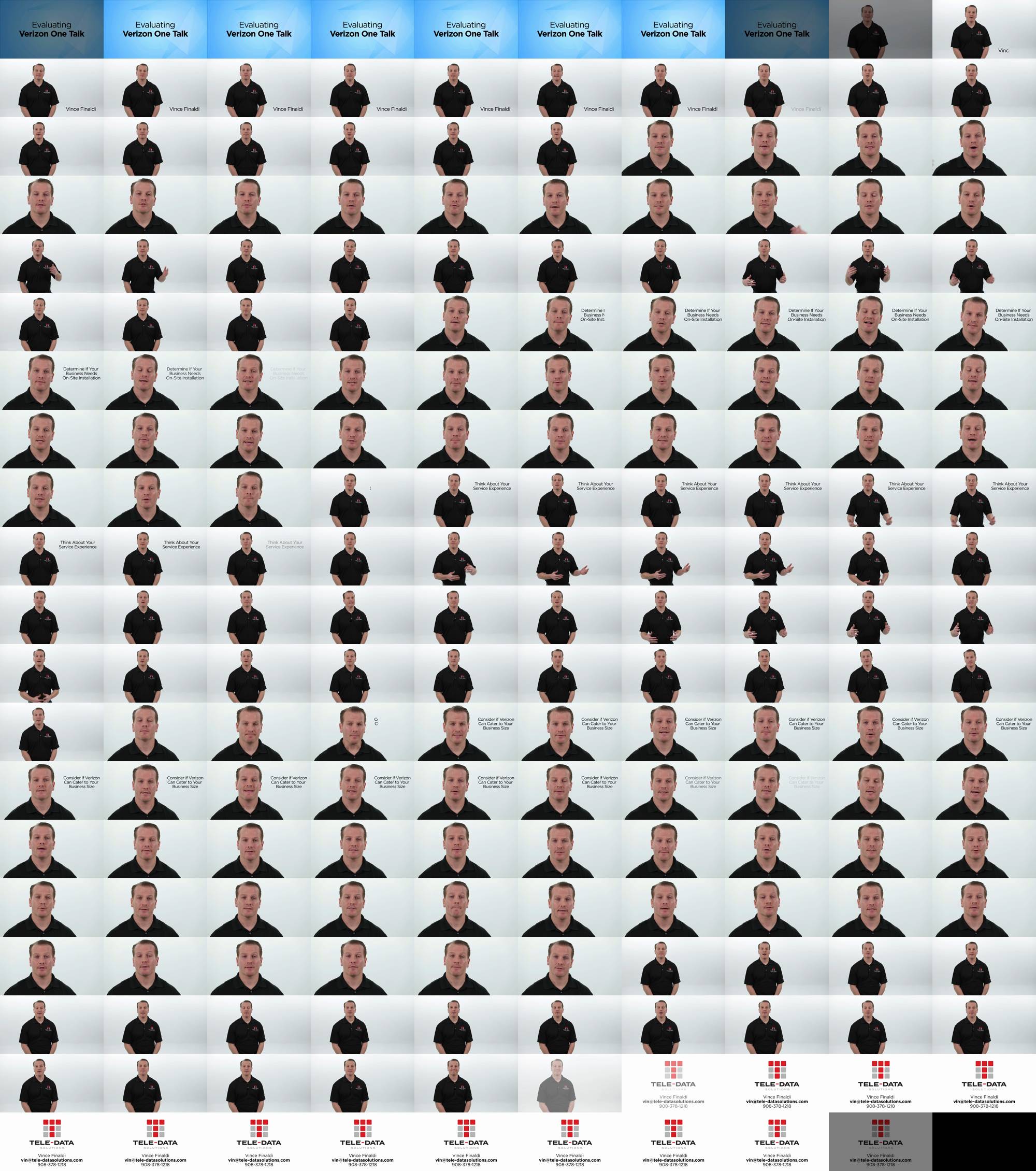 How Does Verizon One Talk Work?
Verizon One Talk is a cloud phone solution, so it allows businesses to consolidate their phone communications into a single platform. It works by integrating your mobile phone with your business phone system so you can use a mobile device to make and answer calls using your office phone number.
Once you've set up a One Talk plan, you can use your cell phone as a fully functional office phone – a must, considering over 64% of employees use a business number on mobile phones.2 This means you can use your office number for calling, to transfer calls to other employees, and even to hold conference calls.
Verizon One Talk offers features like call routing and call forwarding to help businesses support remote and hybrid workers. This solution also offers a web portal to manage your account, view call logs, and access other settings.
What Should Businesses Consider When Evaluating Verizon One Talk?
There are a few important factors to keep in mind if you're considering using Verizon One Talk as a business phone system, such as:
On-Site Installation - Verizon One Talk doesn't typically offer on-site installation. They provide remote plans, meaning they'll ship you the phones, and you're responsible for installing them.
Service Experience - Verizon is a massive company, and customer service often falls by the wayside. If you want to have a good customer service experience, switching your corporate phone system to Verizon might not be the best choice.
Business Size - If your business has between 20-250 employees, Verizon might be a good fit. However, many businesses may not get enough attention from Verizon simply because they're too small.
Verizon One Talk Strengths
The potential advantages of this system include:
Ease of Acquisition
A small business can switch to a cloud-based phone solution with One Talk fairly quickly. This includes acquiring the necessary phone technology and porting out your phone numbers within a couple of weeks. It's not a difficult system to get started with.
Ease of Billing
Current Verizon Wireless customers can add this service to their existing cell plan, so they don't have to deal with other invoices. All One Talk phone-related charges come through a single portal and on the same invoice as your wireless phone statement.
Affordable
The service increases a user's recurring monthly service fee by roughly $25 per user per month, which is industry standard. There are one-time options in addition to monthly options, which allow you to acquire the hardware, have it installed, and avoid up-front fees. Once auto attendant and hunt group are included, your monthly payment will increase by $20 per additional service if you need extras.
Comparable Features
For a small business with basic needs, the phone features offered through this service are comparable to what most other VoIP providers offer. Verizon One Talk has improved its mobile application offering since its launch in 2016. Additionally, their IP phones are Yealink, which has been around for years in the VoIP market.
Verizon One Talk Weaknesses
The potential disadvantages to choosing a Verizon One Talk solution include:
Call Quality Issues
Verizon recommends Yealink wireless IP phones for their One Talk solution to avoid installing or reusing wiring infrastructure. Because Yealink IP phones are wireless, they aren't connected to an actual cable. Instead, you have to run your phone system over your existing wireless network.
Unfortunately, these phones are prone to questionable call quality in wireless IT environments. You may encounter jitter, echo, and general voice problems, especially with real-time transport protocol (RTP). RTP can become problematic if your IT environment or office layout isn't conducive to wireless technology.
You'll need to rely heavily on your third-party IT vendor, IT hardware design, and wireless network with Verizon One Talk. If you have trouble connecting to the internet through thick walls or can't get a signal when far from your wireless router, this could add up to big problems for your phone system.
Single-Use IP Phones
Yealink IP phones are the only phones compatible with One Talk because they're registered on the Verizon wireless network. If you're unhappy with One Talk for any reason and decide to switch, you can't use the Yealink phones you invested in with any other provider and have to get new phones instead.
Inexperienced Sales Reps
The sales reps offering Verizon One Talk are more experienced in the wireless realm (cell phones, tablets, and monthly plans) and less focused on advanced corporate phone systems. This means they may not be equipped to answer your installation questions or provide significant insight from past experience.
Additionally, these reps aren't trained to understand your company from a deeper call flow perspective. Recommending call flows that impact your clients and employees is complicated. If your business has real telecommunication needs, you want someone with expertise handling your case. This lack of specialized knowledge often leads to important details getting glossed over in the sales process.
Lastly, Verizon reps likely won't conduct multiple interviews with employees at a client's site or perform a call flow assessment to identify current phone problems. In short, it's unlikely a Verizon rep will invest the discovery time necessary to understand your problems on a deeper level.
Subcontracted Installation
Perhaps the biggest potential issue is that Verizon subcontracts the phone system installation and programming processes. Some subcontractors even handle end-user training.
Your training and installation quality rest in your subcontractor's hands, and you don't get to vet – or even meet – this person beforehand. Rather, you must be willing to trust whatever subcontractor Verizon assigns to your office.
The first time you meet the team installing your system is the day of installation, which means a lot of information might get lost in the process. If you get a good subcontractor, this process could be seamless. But if you get an inexperienced one, it could harm your business. You won't know which you get until they've already installed your system.
Difficult to Switch
It's often too late to back out if you switch to One Talk and aren't happy with your call quality, onboarding process, or other phone-related issues. Make sure you thoroughly investigate this system before jumping aboard. There are lots of Verizon One Talk reviews and firsthand accounts from actual businesses, so there's no shortage of information about the service.
Find Your Right-Fit Cloud Phone System With TeleCloud
To wrap up, consider looking into what Verizon One Talk has to offer if you:
Are in a small office environment with ten or fewer users.
Have a solid wireless router.
Are looking for a more affordable way to get a cloud-based phone solution.
Don't mind having your installation, programming, and end-user training subcontracted out.
However, you risk having issues with your real-time communication if you have a larger business with ten or more employees. In this case, it's worth your time to check out as many Verizon One Talk reviews as possible to determine whether the service is truly a good fit for your company.
If you have any questions, please don't hesitate to contact us by clicking the button below. We'd be happy to discuss cloud phone systems and go over your options to help you find the right fit for your business.
Source:
https://financesonline.com/business-phone-systems-statistics-analysis-of-trends-data-and-market-share/